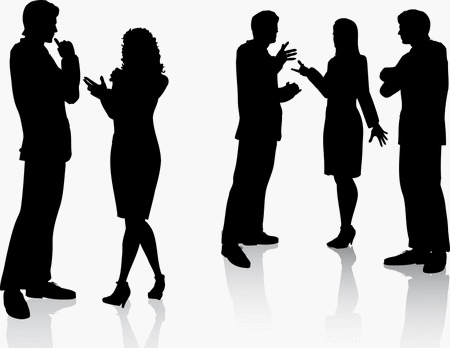 The much discussed and highly revered Cluetrain Manifesto is proving to be more relevant than ever. As Social Media becomes more pervasive in marketing, it's imperative that we become gatekeepers to prevent opportunistic marketers from bankrupting the conversation economy.
As someone noted, aren't all marketers opportunistic?
Yes and no.
It's the difference between leveraging an opportunity because you can bring value to the discussion vs. selling an opportunity simply because you can capitalize on it.
Jakob Nielsen added a unique perspective to ClueTrain when he surmised that the authors "defected" from marketing and took sides with markets against it.
The markets on the other side of the proverbial "other side of the fence" however, should be warned that the very marketers that forced the defection have figured out that there's fortune and bountiful opportunities in jumping ship and blending into the new world of Social marketing.
As Stowe Boyd says, the edge dissolves the center. We are the edglings and we're experimenting with new forms of media, not to gain fame or fortune, but to change marketing from a business of bullying, bullshit, and deception, to a genuine form of respectable and valued sense of service and personalization.
If it's one thing that we can learn about Social media is that people and the markets they represent have rallied against marketing and slick marketers and have demanded personalization, transparency, and sincerity.
Social Media is about breaking down barriers to engage in conversations.
They don't want to be told what to buy, what to think, or have their views and opinions disregarded simply because they are not classically trained in the art of service, design or marketing.
Gone are the days of talking "to" people and controlling the message from company to influencer to audience. Now companies are forced to let go as "audiences" have given way to the very people we chose to leapfrog for the greater good of mass marketing.
Brands have become democratized. Audiences have evolved into factions of people linked together by common interests. Messages have deteriorated into a lost language that no one cares to revive, not even Mel Gibson.
Control is lost and now is now firmly placed among, and cultivated by, the people.
There is no audience in conversations. Nor is there an audience for any other form of Social Media. Each venue comprises of groups of people and they each come to the table with a different recipe of experiences, preferences, dislikes, and prejudices all wrapped in a blanket of skepticism and hope.
People have voices and thanks to the fact that Social Media "goes to 11," their opinions and views have more volume and influence than ever before – more so than many care to acknowledge. But whether companies agree or not, the fact is that conversations are taking place with or without them, no matter how many ads they run, key words they buy, or press releases they push out over the wires.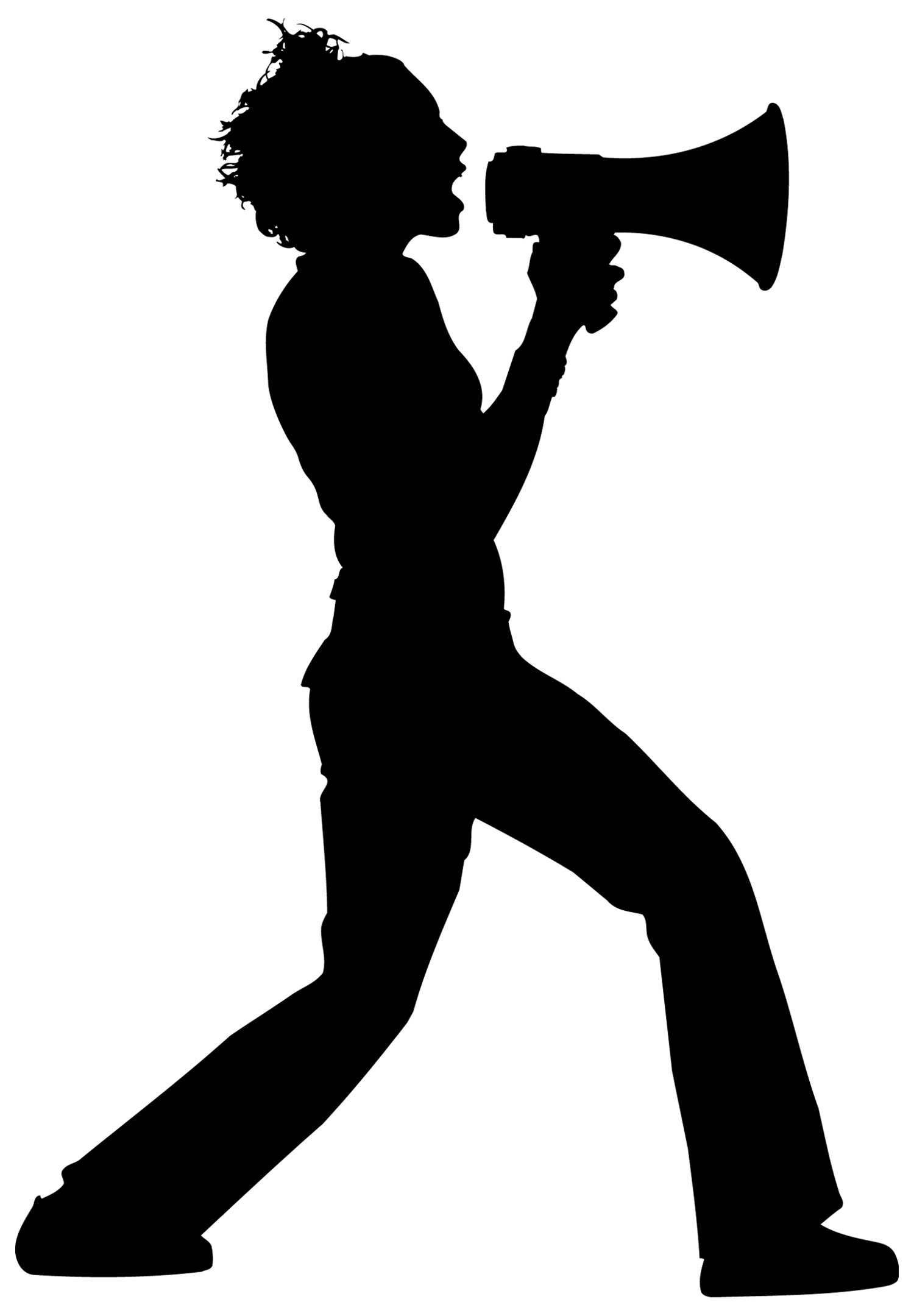 Conversational marketing isn't a bandwagon or a golden ticket. It is a call for reform, evolution, and humility.
We're witnessing the shift from B2B (business to business) or B2C (business to consumer) to P2P (peer to peer) marketing – or better described as conversations between people, not companies doing their best impression of adults in the Peanuts cartoons as they talk to audiences in a monotone, robotic, insincere voice, "wah wah wah wah wahhhhhh."
Participation is marketing and it is wreaking havoc among traditional marketers in PR, advertising, direct marketing, and every discipline all the way down the line. And, it concurrently represents a winning lotto tickets for those marketers who find a new point of differentiation to cash in by jumping into the new conversations.
The mistake that most Social Media practitioners or conversational marketers make however, is that they assume they're all invited to the conversation, whether they host it or they jump into to existing discussions. The reality is however, that they're not welcome at all.
Markets are conversations, but that doesn't mean all conversations are marketing opportunities.
Like Social Media, suddenly everyone is an expert in conversational marketing, when in fact, there are truly only a handful that truly leverage their experience as a new media savvy consumer before they tap their inner marketer.
What many miss though, is that conversations and Social Media are influenced by sociology, not technology or action. Relationships are the new metric for ROI.
With all of the hype, it's critical that we analyze and understand the difference between conversational marketing and conversations.
The recent Conversational Marketing Summit organized by Federated Media brought the category in the spotlight recently, simply stating that brands are conversations.
Indeed brands are conversations…as much as companies, products, and the people behind them are also conversations. In this regard, one could argue that conversational marketing is still a form of marketing, although one step removed, that seeks to engage groups of people through strategic initiatives that still attempt to push messages, shape impressions, or align with markets through new social channels.
On the other hand, markets are conversations as well. The difference is that the focus is on people and the meaningful discussions and topics that compel them to speak up or speak out in the forums where their peers congregate to share insight and wisdom. The focus on relationships ultimately impact and benefit brand resonance and loyalty, and therefore, fuel the philosophy that markets are also conversations.
Chris Heuer recently wrote a passionate post entitled, "Stop the Insanity! Don't Call It Conversational Marketing" where he states, "…despite a lot of people whom I respect using the phrase "Conversational Marketing" to describe the new way companies are relating to customers, it devalues the underlying shift which is, in Doc Searl's words, of "greater significance". While the word marketing is intended to get the attention of those corporate folks who are somewhat attached to their titles and have budget, the language devalues the importance and ends up missing the point."
David Weinberger, Cluetrain co-aurthor, commented on Heuer's post, "Just because markets are conversations doesn't mean that marketing is."
Doc Searls recently asked, Can Markets be Conversational, and answered, "The framing for conversational marketing should be conversation, not marketing. Think about what you want in a conversation, and let that lead your marketing…[conversations are] about paying attention, not getting attention."
I admire Doc.
Searls also pondered labels, since marketers love to categorize things, "I remember struggling with a term that wasn't 'audience' and was truly conversational. 'Partner' was the best I could come up with at the time. If we must label others in conversation, let's call them partners."
He went on to invite other suggestions.
To me, partners isn't terribly conversational, in fact it's a bit too formal. Conversations are usually between people. And, the more significant discussion are held between people who share respect between each other, thus evolving into peers.
So whether we're talking about partners, people or peers, the critical element that most marketers have and will continue to miss is that intruding into conversations is not conversational marketing at all. We forget that as marketers, we're not welcome. We have to earn the right to participate. Listening is the price of admission and adding value eventually earns us a spot at the table. Respect and support keep us there.
Instead of jumping directly to the assertion that brands are conversations, we should first inject a step that acknowledges that brands are evolving from catchy slogans and artistic logos to living, breathing personalities that are defined by the people, principles, and community-focused activities behind them.
You simply can't engage in conversational marketing if you aren't first listening to the conversations and studying the culture of the communities in which they take place.
The most effective campaigns will place people in front of brands, be sincere and honest with their intentions, and humanize the story in a way that matters to the people they're trying to engage.
So from this regard, conversations can't be outsourced to traditional marketers. A new regime of people with an genuine sense of community are required to engage in participatory marketing.
And by listening to people and studying the culture and sociology of their communities, conversational marketing and conversations can become one in the same. At the end of the day, you get out of it what you invest into it. Without sincerity, empathy, humility, or value, then it simply resorts to traditional marketing.
Additional reading:
Peter Hirshberg of Technorati on conversational marketing
A "Manifesto on Monday Morning" by Technorati and Ogilvy
Redefining Conversation at Data Mining
Finding conversational marketing's heartbeat by Dan Farber

Bloggers Drive Conversational Marketing
Markets are conversations – but not all conversations are marketing – Web Jungle
The Social Media Manifesto
—
Connect on Twitter, Jaiku, Pownce or Facebook.