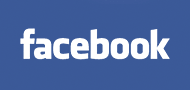 As part of the new media regime, strategically participating in Social Media is not only critical to the evolution of PR, it is necessary in order to effectively communicate with the people that can help you extend the conversations that matter to your business.
Where do you start? How do you jump in?
It all starts with listening and watching, and eventually, participation becomes clear.
I too will do my part to help you identify the networks and strategies necessary to embrace social media in a way that makes you more effective as a communications professional.
Let's take a look at the Facebook phenomenon.
Over the last few months Facebook has become the social network dejour for business professionals that just didn't get or missed out on the Myspace phenomenon. With all of the attention from the recent F8 launch where Facebook opened its API allowing third-party developers to build applications that run in the network, the user base has grown exponentially. Personally, my contacts have skyrocketed close to 400% in the last 90 days alone, with new requests pouring in on a daily basis – from people that I know nonetheless.
Now as FaceBook approaches its IPO, stealing headlines across the country and amassing new users along the way, it is casting an ominous cloud over obvious competitors as well as the latest flurry of trendy and "me too" 2.0 applications. Surprisingly it is also the catalyst for Social Network Overload (SNO) or Fatigue (SNF) amongst those within the echo chamber, with some going so far as declaring Facebook Bankruptcy.
It's important to monitor their feedback as they're the guys on the frontlines experimenting with every new service, qualifying and disregarding almost every new app and network that is introduced. Yes, I call them out because when they start publicly discussing these ideas, they tend to impact the perception and adoption by everyone else.
However, their fatigue may also be reflective of their enthusiasm for new products. It is hardly a reflection of the true value of Facebook specifically. You get out of it what you invest. Your experience is defined by your network strategy. It's not a night club, a buffet breakfast, a picnic, or a spectator seat.
It is a place for you to build and maintain relations with key contacts and friends and also, in my opinion, the most effective way to package and present your online business persona.
While I do cringe at the thought of having to set up more profiles with every new network that is introduced, I do not believe Facebook is the root of the problem. In fact, I believe Facebook will be successful outside of the Tech echo chamber, appealing to business professionals in every demographic, across the country, and around the world. And, as communications professionals, it's our job to stay on top of all the new applications and networks where the people we need to reach are participating and communicating.
It's simply amazing when a service takes off with such fury and excitement, offering something that you didn't know you really needed, but couldn't live without it once you tasted it. These services are rare indeed, but when they succeed, they change how you interact with people overnight.
The blogosphere has been most often compared FaceBook to LinkedIn and Plaxo, and some have already written their eulogies.
I've maintained profiles on FaceBook and LinkedIn for a few years and still do. LinkedIn was sort of Web 1.0's version of a social network that attracted business professionals and connected them with each other, as well as introducing them to their extended contacts.
LinkedIn has served me well, allowing me to manage my virtual rolodex, cultivate relationships, find people I needed to know, promote my business and areas of expertise, and also enabled valuable contacts to find me; not unlike the basic functionality of FaceBook.
Plaxo, on the other hand, is an online address book and calendar that syncs with all popular contact management tools, not just for your own database, but for your contacts as well. Plaxo for me, remains in maintenance mode. While I didn't abandon it, I wasn't proactive either.
With LinkedIn, its core benefits are as valuable as an online static "resume" combined with links and a list of contacts ripe for networking and pilfering. But at the end of the day, it's dependent on connections and introductions in order for the personal network to flourish. I won't do an apples to apples review here, because LinkedIn is only one of the services that is threatened by the new "open" Facebook – and personally, like many others, I am now reevaluating the networks that I am cultivating.
However, neither LinkedIn nor Plaxo will sit on the sidelines and watch Facebook eat away at their market share. Both companies have either, leaked or formally announced, social network functionality and open API's in order to more effectively compete with Facebook, while giving users the features they are obviously hungry for.
I guess we can't leave out MySpace in this discussion, as it is based almost the same business model as Facebook, just executed differently and targeted at a much younger and pop culture demographic.
MySpace is the one of the most popular and successful social networks online, but Facebook is quickly becoming a dominant force in its own right.
According to the recent Comscore status published, Facebook experienced 270% growth in unique visitors between June 2006 and 2007, whereas MySpace grew by only 72%.
MySpace
Total UVs June 06: 66,401
June 07: 114,147 for a 72% increase
Facebook
Total UVs June 06: 14,083
June 07: 52,167 For a 270% increase
Another network worth mentioning is Ziki. Ziki is online community dedicated to helping people get visible on the Web, connect like-minded individuals, while also helping them promote their skills, products, and services. Basically it's Facebook for service providers and industry experts.
But, of them all, Facebook is the most interesting and so far, the most rewarding and engaging of the bunch.
It's not just about the ability to connect with people. It's about creating, cultivating, and promoting a strategic online presence and personal brand.
Remember, participation is marketing.
With Myspace, profiles are completely over the top with animation, music, video, and atrocious template designs. But with Facebook, users can customize their profile with specific content, applications, and correspondence that further enhance their online aggregated presence. Facebook offers customization, scalability, elegance, and cohesion, collectively representing the tools, services, people, and activity that are important to you.
Everyone you know and want to know is using Facebook or will be shortly. It is one of the leading, not the only however, social networks where you can promote your online brand while nurturing and managing important relationships.
While many call it the new online rolodex, Facebook is a full blown platform that allows you to communicate with your contacts in new and valuable ways.
Facebook at its core, is a profile and presence aggregator, channeling all of my online activity through one main hub, combining almost every online "social" tool that I use currently. And as a communications professional, especially in this social economy, it's our job to monitor online conversations and the networks in which they take place.
Business professionals were looking for their own "Myspace" online and Facebook fits the bill. While some say it's the ultimate marketing tool, I believe it is the closest thing we have to navigating through our "first life" instead of contemplating starting a "second life."
In terms of profile aggregation, there are many third party applications to help you centralize your disparate online profiles and activity as well as integrating RSS feeds for those services you use that do not yet have a Facebook application available, including, microblogs, blogs, pictures, videos, bookmarks, etc. Not only does this channel your activity, but it also promotes your brand, your way, along with showcasing your ideas and expertise.
Think about it. Everything you do online can be cleanly packaged all in one online profile for all to enjoy, but more importantly as a way of promoting your expertise and staying in contact with other peers and influentials.
The core capabilities of Facebook allow you to email, instant message, and comment on each other's wall, which is basically leaving comments, links and strategic propaganda on each other's home pages. In fact Robert Scoble had recently asked whether or not the Facebook Wall would be the new press release, which I discussed here.
One thing to point out is the Newsfeed that is on every profile page. It is a powerful and insightful glimpse of the recent activity of you and your contacts. It summarizes recent applications that are added or deleted, new friendships that are made, groups that are formed, joined or abandoned, upcoming events and RSVPs, etc.
In short, it give you everything you need to determine what groups to join, which events to attend, which new apps you should evaluate, and who you should know. While I haven't spent as much time as others experimenting with the countless third-party Facebook applications available, I have committed to embedded apps for updating Twitter, Pownce, and Jaiku applications – from one location. I've also embedded feeds that represent all of my online activity for those who visit my profile, all in one window.
Other interesting applications I've embedded include a social calendar for everyone to see where I'm at or where I'm going; my flickr photos, Apprate, which is an online community of reviews for all Facebook apps; Upcoming.org, so that I can stay connected with friends and coordinate activities and events; Top Friends so that I can create a shortcut to my inner circle; and a comprehensive social networks panel that visually displays links to all of the other communities where I maintain profiles.
One of the main reasons why I love Facebook, is that everything I need is in one place. It's almost like a broadcast center, where I can communicate with individuals or groups, while also reading what my contacts are up to.
For example, aside from updating my status simultaneously across several outside platforms, I can also manage my calendar, to see what other events are coming up and where my contacts will be going. I can also join groups dedicated to a variety of topics and organizations in which I support and follow, so that I can communicate directly with other members, without having to manage dozens of outside groups and links just to stay in touch. And, if I need anything to help me accomplish any given task, I can search the Facebook application directory and find the right tool for the job.
Basically, you can communicate with everyone in one place, using a variety of embeddable tools that reach people they way they prefer.
Remember, this is about getting away from clutter, overflowing inboxes, contact spam, and unannounced phone calls. This is about building and maintaining personalized relationships. It's also about a new take on marketing, allowing you to reach individuals and very targeted groups with specific information that is of value to them.
This is participation. This is personal branding. This is marketing redux.
Note, listen and watch before you pull the trigger on any marketing campaigns within the network. Like all Social Media, you need to first think about who you're trying to reach, how to reach them, and why it matters to them. This is no place for spam or traditional marketing.
And what about Social Network Fatigue?
Well, that's for everyone else. Your job is to not only promote your expertise, but also engage in conversations and discussions that matter to you and to your business.
Facebook is one of many social networks that require your attention. To truly engage in social media, you need to be wherever the people that matter to you congregate, even if it requires your participation across many different locations.
However, this isn't a pass for you to start marketing blindly. Research, watch, and listen before even thinking about jumping in. Absorb the culture of the community and participate as a person, never as a marketer. Social Media requires respect and intelligence.
For more on the subject, visit:
Jeremiah Owyang
Jeff Pulver
All Facebook
—
Update: Plaxo launches Pulse, a new social network
—
Click here to read this on a white background, courtesy of ThinkFree docs.
—
Connect on Twitter, Jaiku or Pownce.