Today was a day of rehearsals, pavilion setup and a presenter's briefing courtesy of the DEMO cast and crew.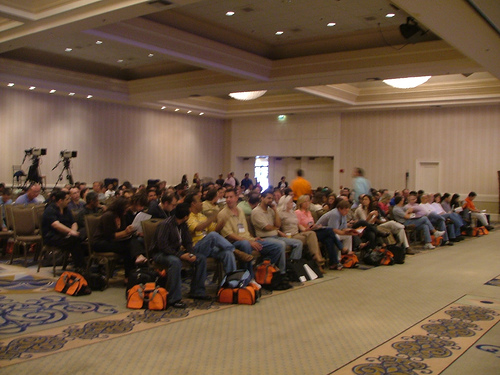 After setup, we had a bit of time to kill, and then it was off to the 6 p.m. event reception. Talk about pulling out all of the stops! It was an incredible mix of demonstrators, attendees and media – along the harbor outside the Sheraton, which also partly bordered the poolside with lively waterfalls.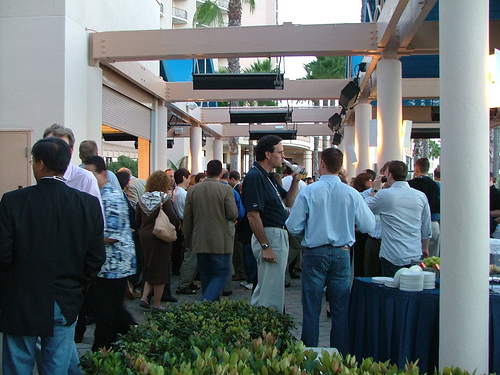 The crowd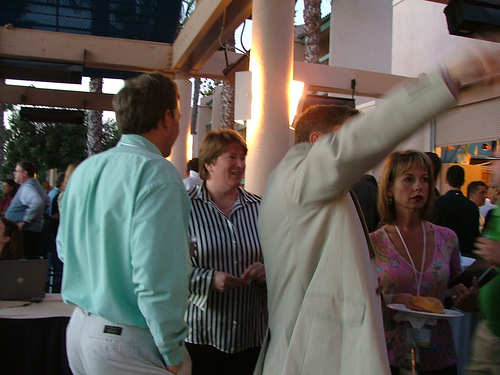 Chris Shipley
DEMO is an event like no other, and the energy-level definitely hit the stratosphere – or maybe that was simply nerves, with anxious speakers anticipating their looming presentations which start tomorrow. I'd like to believe that it's more of a positive sign that events such as DEMO are timeless. In good times and in bad, innovation is constant.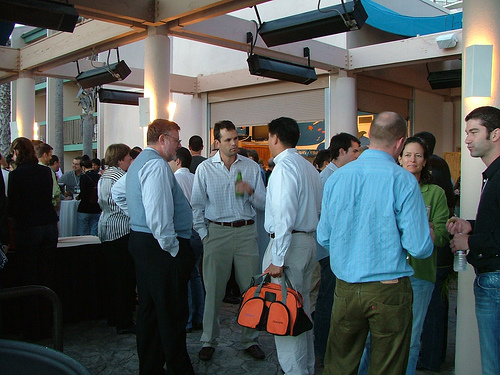 Steve Wildstrom
The event was packed to say the least, but I was able to meet many of the presenters (which honestly is too much to list here, considering that they'll be highlighted in the next set of posts.)
I would like to mention that I bumped into Mike Langberg, San Jose Mercury News, Liz Gannes of GigaOM, Rafe Needleman of CNET, Steve Wildstrom of BusinessWeek, John Furrier of PodTech, and Daniel Terdiman of CNET.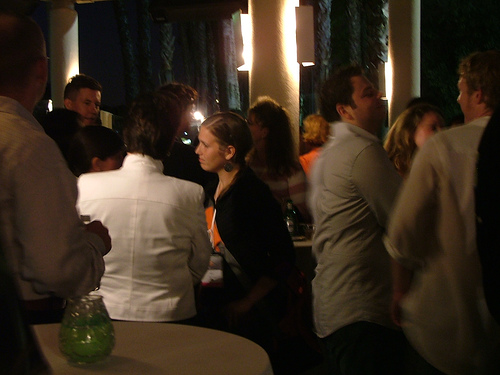 Liz Gannes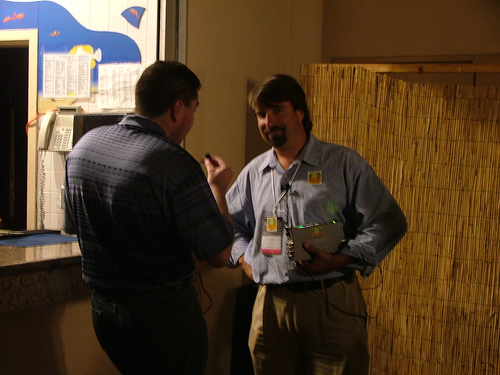 PodTech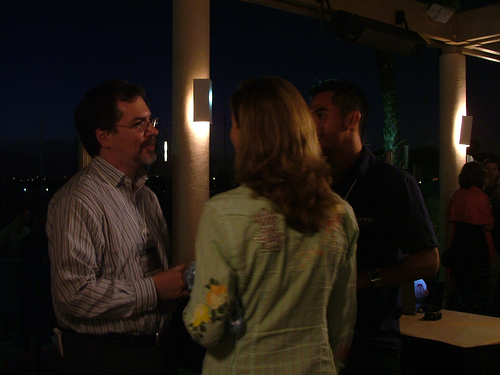 Rafe Needleman
So tomorrow is the big day. Things kick off at 8:30, with an action-packed day slated for presentations and demonstrations in the pavilion.
For more pictures jump to flickr.
For live video casts, visit Vic Podcaster's HotfromSiliconValley .
Also Greg Narain is down here blogging live from row 2!
Tags: chris+shipley, demo, demofall, mvox, web 2.0, web2.0, demofall06, SiteKreator, gigaom, cnet rafe+needleman,