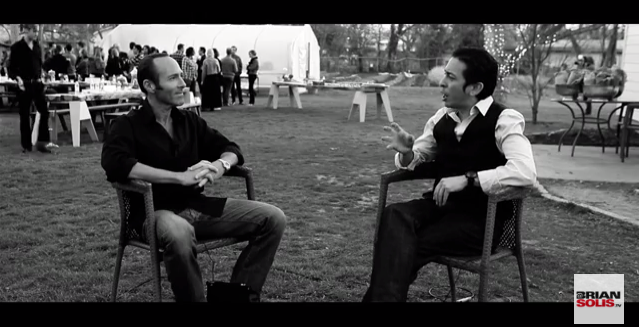 Conversations about the environment and sustainability are important. But, there may be a prevailing sense that those doing the talking might inadvertently create an "us versus them" conversation. Instead, there is an opportunity to consider everyday lifestyle center point to then examine how the choices we make impact society from a personal point of view. Lifestyle is also something that's aspirational and as such, requires an ecosystem to inform and empower our everyday decisions without reproach.
"SHFT Environmentalists Say"

SHFT is not just another site about becoming environmentally friendly or promoting sustainability. Those are antiquated and anachronistic according to co-founder and indie film producer Peter Glatzer. Instead, when Glatzer along with Entourage star Adrian Grenier discussed the original idea, the duo set out to shift how people today embrace and promote positive changes in consumer and lifestyle behavior.
Instead of launching just another blog or online network dedicated to environmentalism, Glatzer and Grenier invested in building a digital media platform where people can read, watch, shop and share all things sustainable. Today, it's a thriving community to explore and share products and ideas appealing to non-treehuggers.
While at SXSW 2013, I spent some time with Glatzer at the official SHFT party hosted at Springdale Farm in Austin. We discussed SHFT, its future, as well as the debut of the new label of SHFT's sustainable wines.
"We don't think of ourselves as a movement. When you look at environmentalism, it's ghettoized. What we're trying to do is fold the idea of being conscious about the environment into everything we do in life…all the choices we make in life."
Subscribe to BrianSolisTV here.